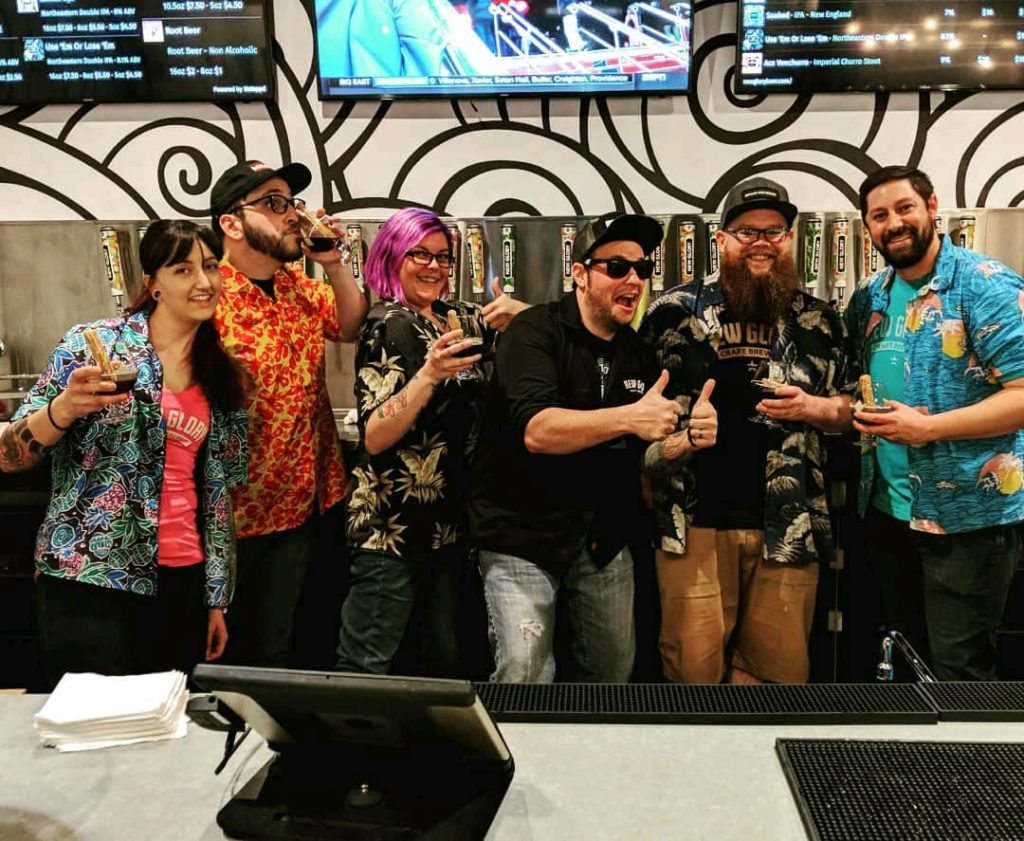 We reject the mainstream concept of "flagship" or core beers. Our brewing schedule is dictated rather by the season, our moods, and ingredient availability. This ideology favors experimentation and allows us to continuously play with new ingredients and push against the boundaries.
Our approach to brewing is that, well…beer is meant for drinking! We like to focus on "sessionable-ish," hop-driven ales and sometimes big, bold flavored stouts and porters, but no style is out of our reach. We like to think we have really long arms!
Long story short, we're a bunch of crazy, fun weirdos who are committed to the craft of brewing. We've got that spunky curiosity to push flavor paradigms and surprise your palate. We also like to please the eyes with our rad, ever-changing can designs.
Nice to "meet" you!