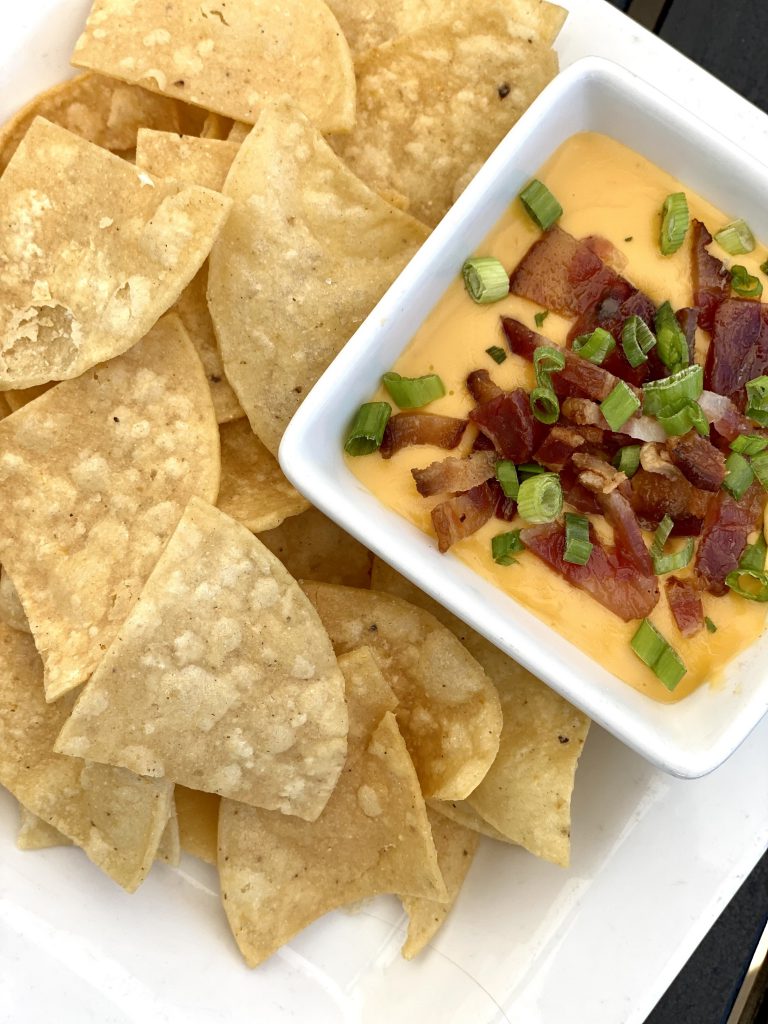 UBAHDANK BEER CHEESE
Overall time: 15min Servings: 4 Difficulty: Easy
Bring an app they say.. impress them with this one because Ubahdank Beer Cheese will always be the first to go on any grazing table.
Ingredients:
2 16oz Ubahdank Cans
1/2 cup Heavy Cream
3/4 cup Shredded Gouda Cheese
1 ¼ lbs American Cheese (cubed)
1/2 tsp granulated garlic
1 bag of your favorite chips.
---
Instructions:
Crack open the first can of Ubahdank and pour yourself a pint.
Pour the second Ubahdank into a large pot. Bring to a simmer and reduce by half on medium heat (about 5 min)
Add heavy cream to the pot and bring back to a simmer
Gradually add in Gouda and American cheese stirring continuously until combined and melted.
Remove from the heat and mix in garlic. Let stand for two minutes then serve!
Serving Suggestions:
Garnish with green onion and bacon pieces.
Serve with soft pretzels, tortilla chips or add to your loaded burger.